Homes for Sale in the Tampa Bay Area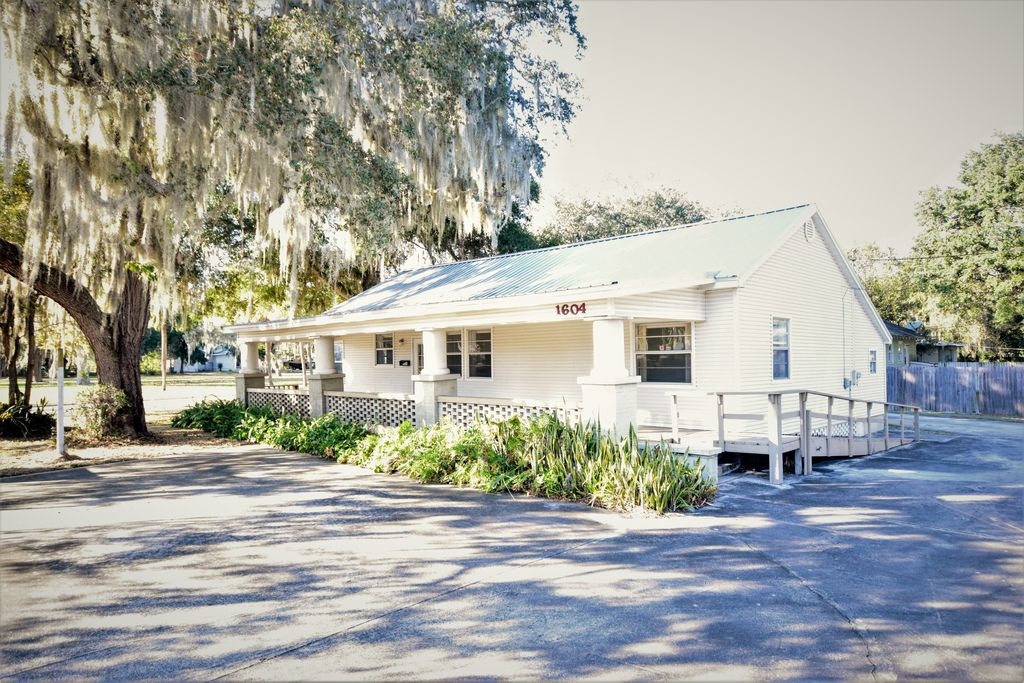 Office Building

For Sale $147,000

or For Rent

$1,850/Rent, Downtown Lakeland,

Currently for medical use.

1604 E Gary Rd. Includes  813-895-6399

Property has been recently renovated!
Next to Interlachen Park and Lake Parker
Includes 3 buildings:
• Spacious 5 room, ½ bathroom, 1,732 sf Single Family Home converted to Office Space
•  ~600 sqft 1 Bedroom /1 Bath Apartment
• 1-car detached garage / storage,
– Large .29 acre double lot
– Easy access from Gary Rd or Interlachen Pkwy
– Across the street from park / greenspace
Photos: https://www.dropbox.com/sh/lma35v9ae42yg3u/AABPHpi5QXEeWw2ud6Py2grTa?dl=0
Multiple potential uses, perfect for:
– Dentist office, medical facility, massage studio, art studio, vet, hair salon, counseling office, acupuncture facility, pet grooming, boutique store, real estate office, lawyer or CPA office. holistic medicine facility,  tax or accounting office.
– Lobby, office manager's office, receptionist area, and break room, .
– Easily convertible to daycare or similar facility
– 10+ parking spaces.
– Handicap parking (2 spots) and ramp
– Fire hydrant across street (insurance deduction) 50 ft away
– Bus stop 100 ft away
– Condo opportunity, buy and then sublet individual rooms for $300-500/mo x 5 rooms
Rental income on apartment: $600/mo
Total Rental income for 5x rooms, apartment, and garage = +/-$3,000+ per month!
For Sale, will consider Lease, Lease w/ Option, or Rent to own / Owner Financed.
GREAT OPPORTUNITY FOR a small business owner! Currently set up as a commercial medical office, this converted residential home built in 1935 was remodeled in 1989. Driveway goes from Gary Rd to side street,
Most furniture included; this is a steal!
Close to downtown, great character with this 80+ yr old bungalow, awesome move-in-ready building!
Main house wired with speakers for music or PA system.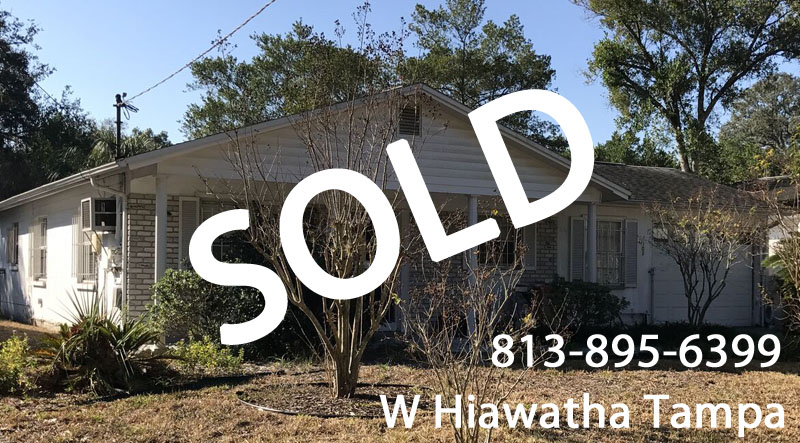 SOLD  $115,000 3BR/2BA/1-Car, W Hiawatha St, Tampa. 33604 Lowry Park
Block 1,324 sqft. Est. Repairs: $10k. ARV $160-180K. Enclosed sunroom. Large fenced yard.  Riverbend Area. Riviera Subdivision.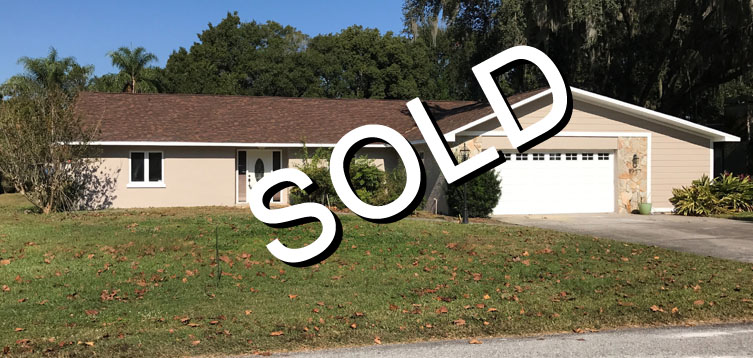 SOLD.  $229,900 3BR/2BA/2,  Grove Place, Land O Lakes 34639
Boat access to 3 lakes. Block 2,002 sqft. Custom-built. Huge .396 acre lot. Split floor plan.  Vaulted ceiling and wood-burning fire place.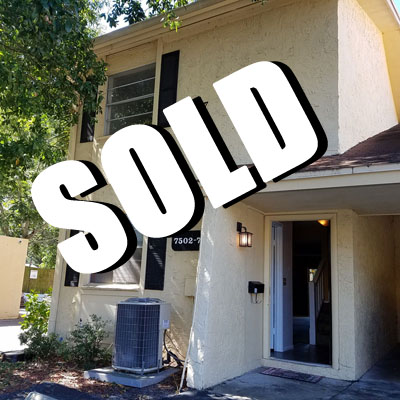 SOLD 3BR/2.5BA Condo.  Bolanos Ct. Tampa 33615
Greens of Town N Country
Carport. 1,588 sqft. Lots of upgrades.
We buy bank-owned homes at a discount and then pass the savings along to investors and home buyers. We sell both beautifully renovated homes and fixer-uppers .
Most are off-market homes are not in the MLS. You save on Realtor fees commissions.
We sell homes throughout the Tampa Bay Area. This includes Hillsborough, Pinellas, Pasco, Polk and Hernando counties and sometimes other counties in the region.
Call us for the list of houses 813-895-6399 or to be added to our VIP Cash Buyers' List.